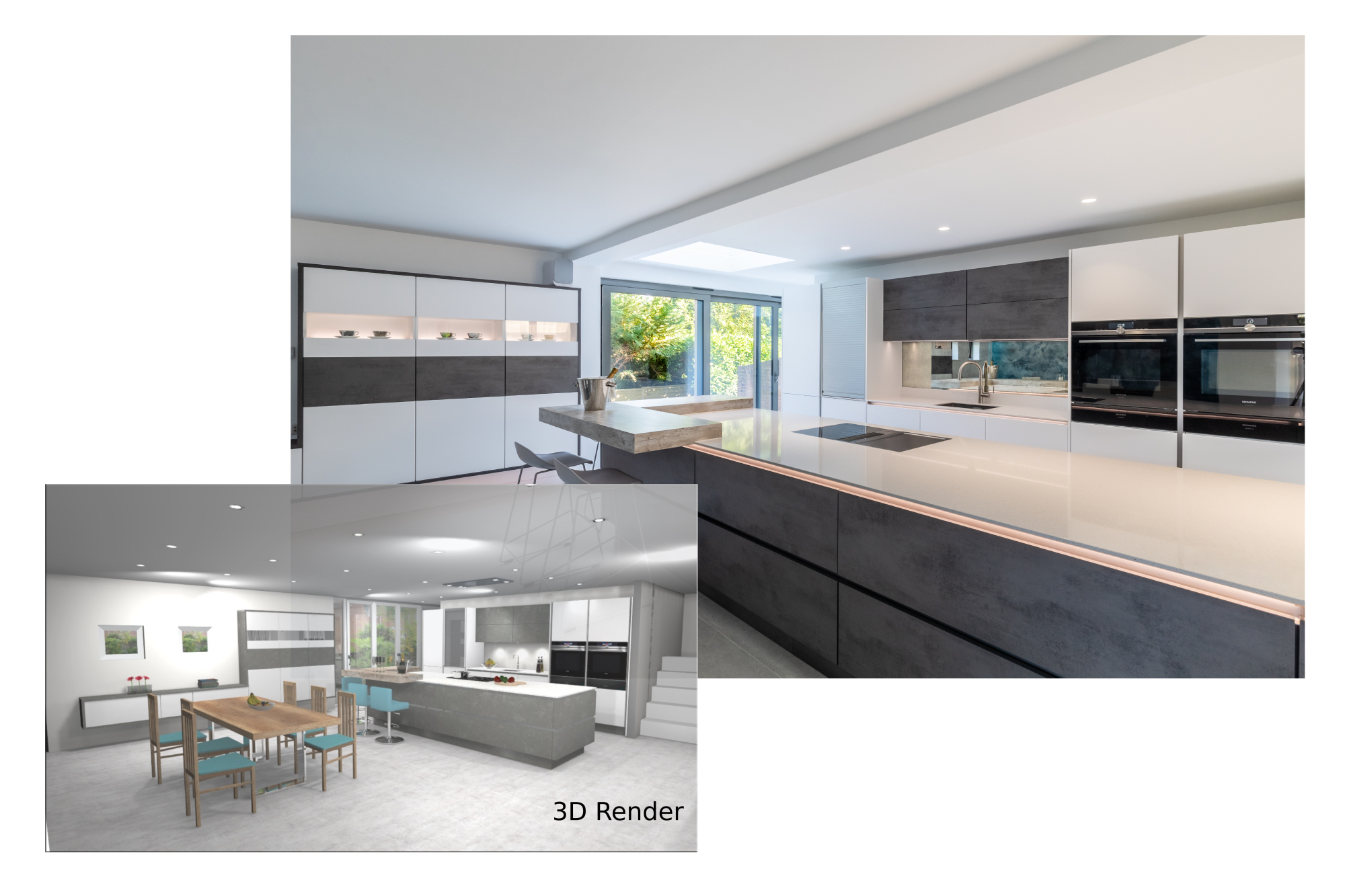 Design
A world of innovative kitchen ideas and inspiration awaits you here at ECO GERMAN KITCHENS.
Getting to know you, as you get to know us, is how it all begins. A conversation at our Riverside showrooms about your space, your ideas and what you wish to achieve. You'll talk about lifestyle, family, your likes, your dislikes, your needs now and your needs in the future. Everything that influences how a living space gets used day-in-day-out. And we will always advise on options that will fit your requirements.
We then create a kitchen design and 3D visualisation of how your kitchen will look, including a video walk through if you require one. Our team will  make sure that all of the little details are just right so you can enjoy your new kitchen for years to come.
Our kitchen designers are experts at maximising the very best working triangle and creating easy to reach storage solutions. All our kitchens are designed to your unique personality giving the best ergonomic layout possible including things like the height of ovens and the amount of light you have in your kitchen area. Our philosophy is not to just design kitchens, but to create kitchens for living and enjoying.
Installation
Jeff Searle is the expert when it comes to installation. He will carry out the home survey which will also take into account important parameters such as electricity supply, plumbing and drainage outlets.
Our expert installers are not only able to fit your kitchen to the very highest levels workmanship but also to give you total piece of mind with a personal service.
Our customer service and aftercare goes on well beyond design and installation and we will continue to do our utmost to support you as you learn to make the most of your new kitchen.