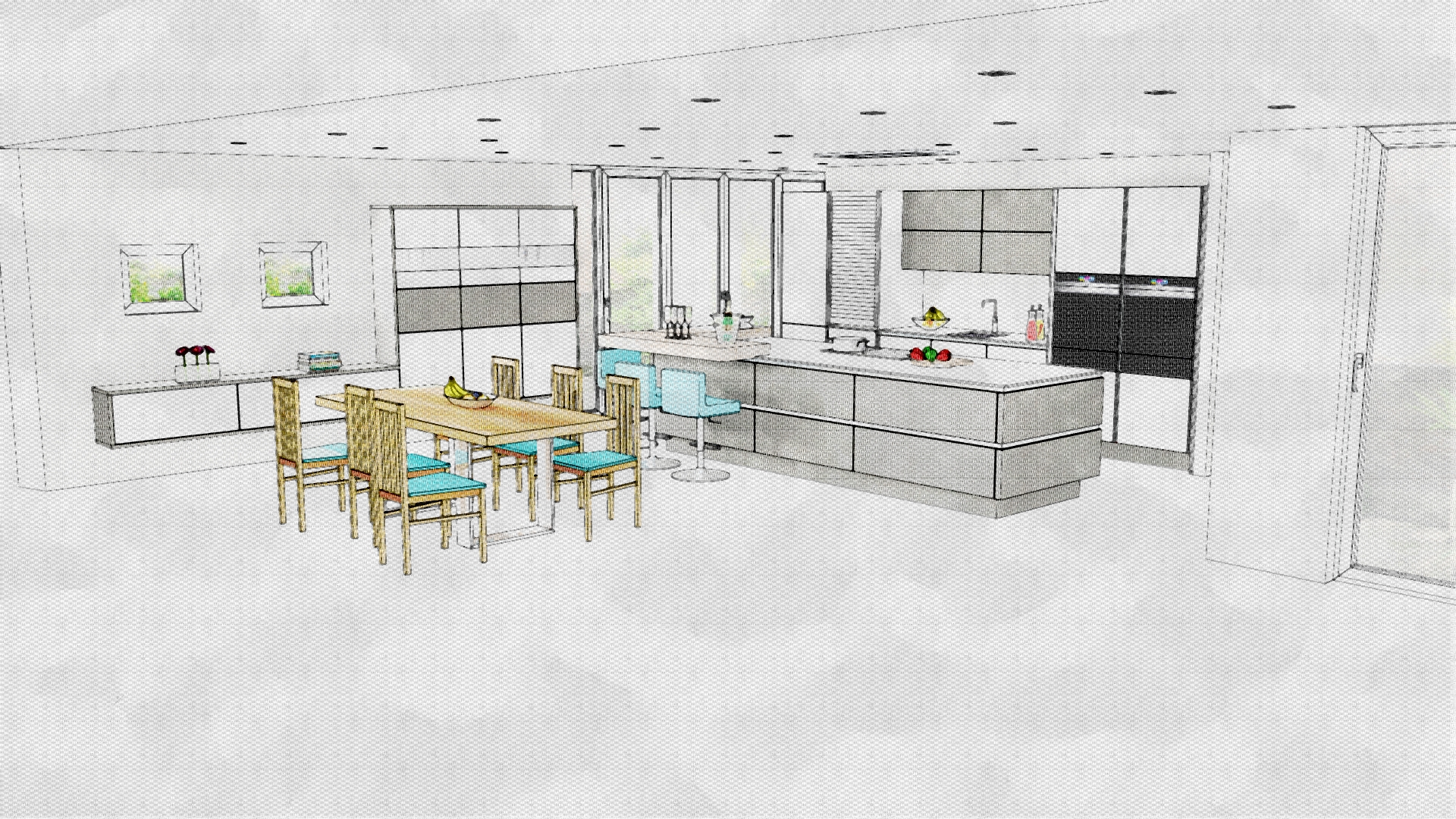 Design
A world of innovative kitchen ideas and inspiration awaits you at ECO GERMAN KITCHENS. We listen to our clients and design to their individual personal requirements. We don't only think about how you wish to use your kitchen but also incorporate your sense of life and style. We are highly experienced kitchen professionals who focus on providing the perfect solution for you.
We use the very latest kitchen design software and listen to your requirements. We will always advise on options that will fit your requirements. We then create a kitchen design and 3D visualisation of how your kitchen will look, including a video walk through if you require one. Make your dream kitchen turn into reality. We make sure that all of the little details are just right so you can enjoy your new kitchen for years to come.
Our kitchen designers are experts at maximising the very best working triangle options creating easy to reach storage. All our kitchens are designed to your unique personality giving the best ergonomic layout possible including things like the height of ovens and the amount of light you have in your kitchen area. We also look for unforseen problems, like searching at the depths of the corner cabinet when a corner carousel would have made access so much easier. Our philosophy is not to just design kitchens, but to create kitchens for living and enjoying. This is a reflection of both our expertise and our client's personalities.
We turn challenges into an opportunity's with unsurpassed quality. Innovative custom made solutions from inspiration to installation
Installation
The home survey will also take into account important parameters such as electricity supply, plumbing and drainage outlets, we ensure that every centimetre of space is used.
Our expert installers are not only able to fit your kitchen to the very highest levels workmanship but also to give you total piece of mind with a personal service.
ECO prides itself on the highest quality. The best in enriching design with seamless installation by tried and tested craftsman, using the very best products, for us quality is our passion at all times.