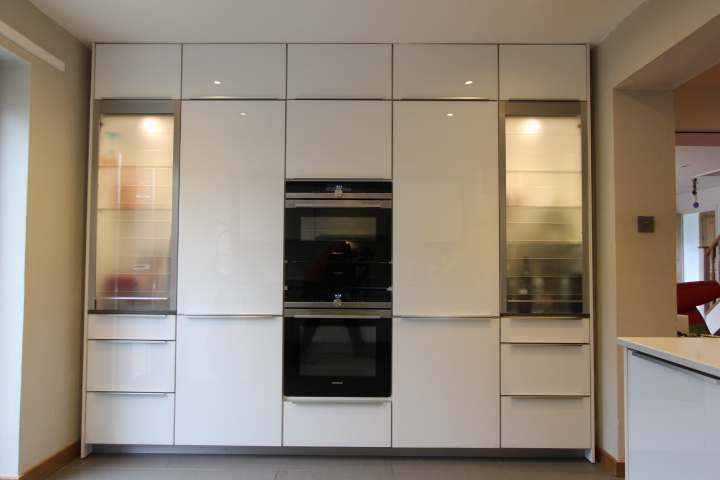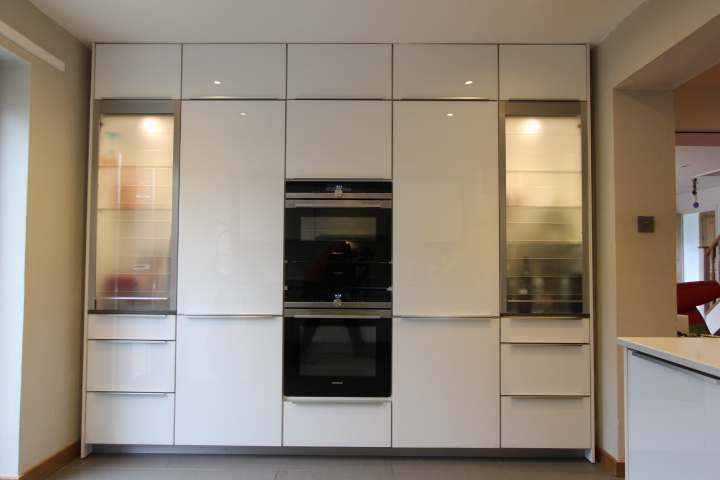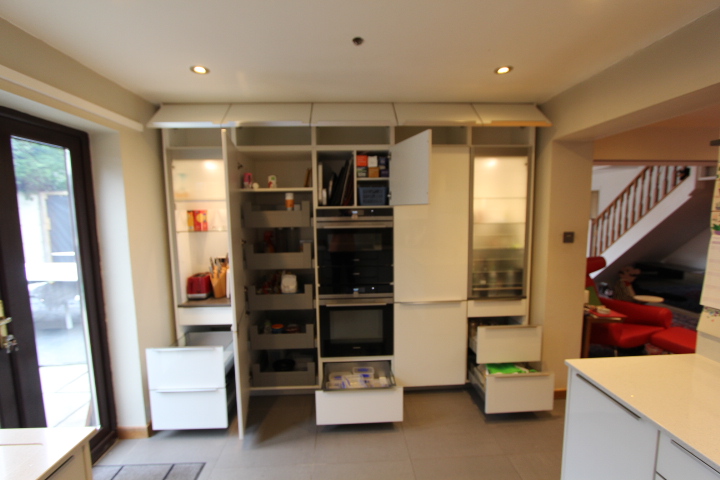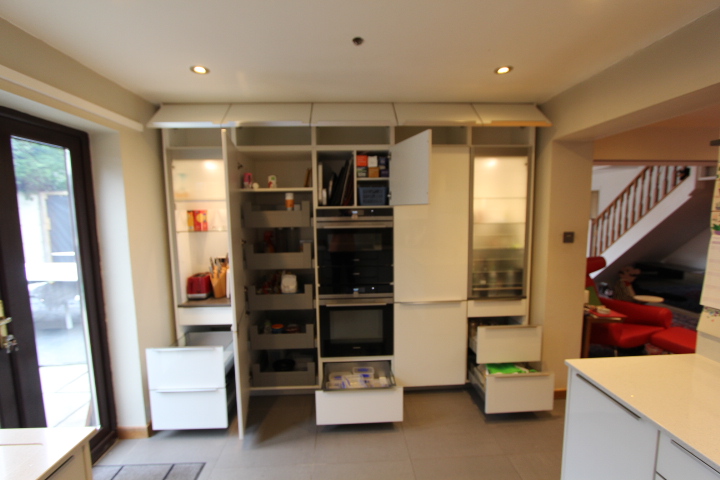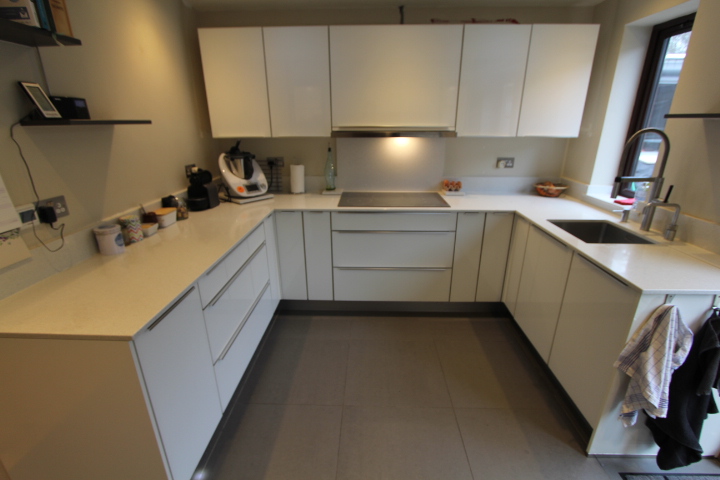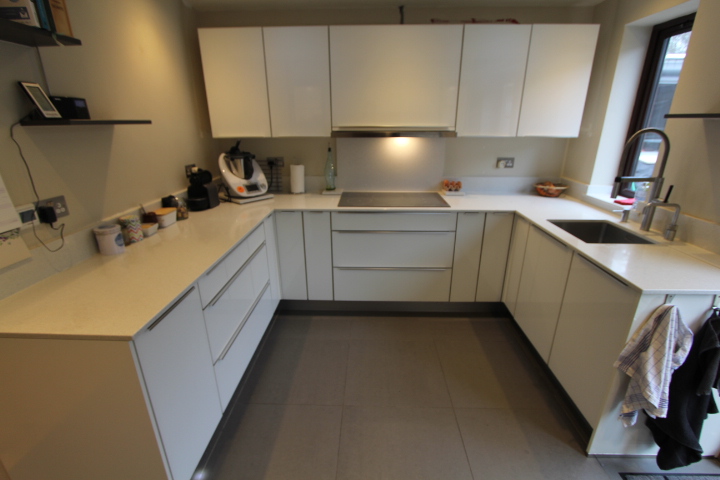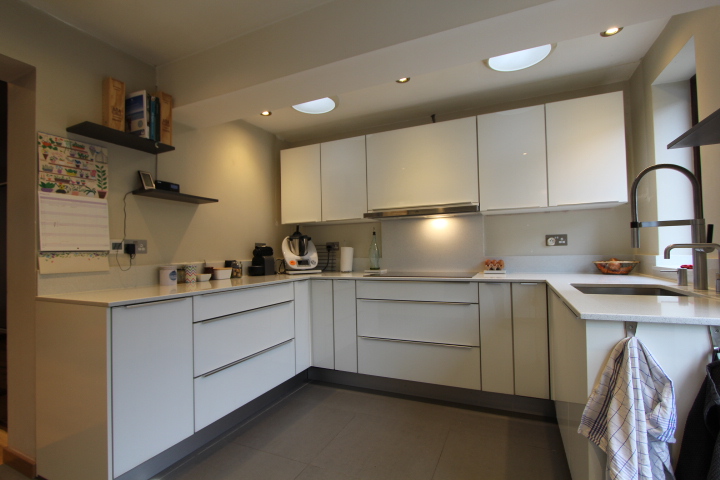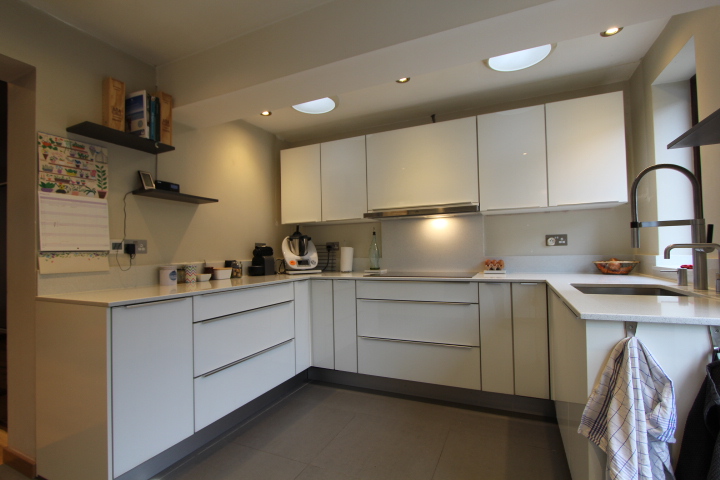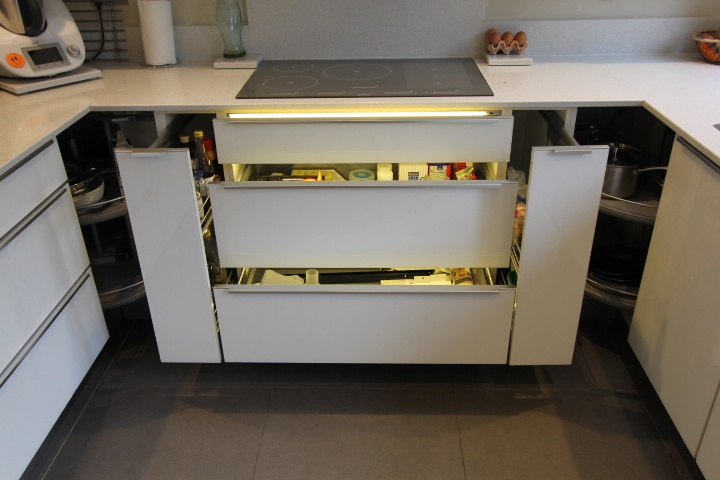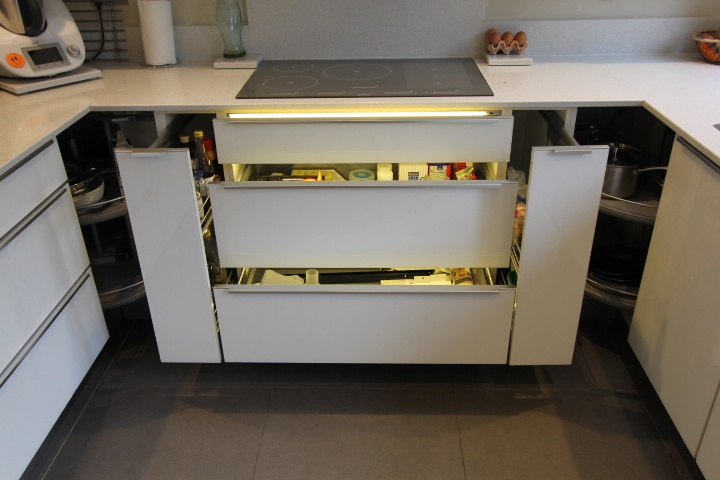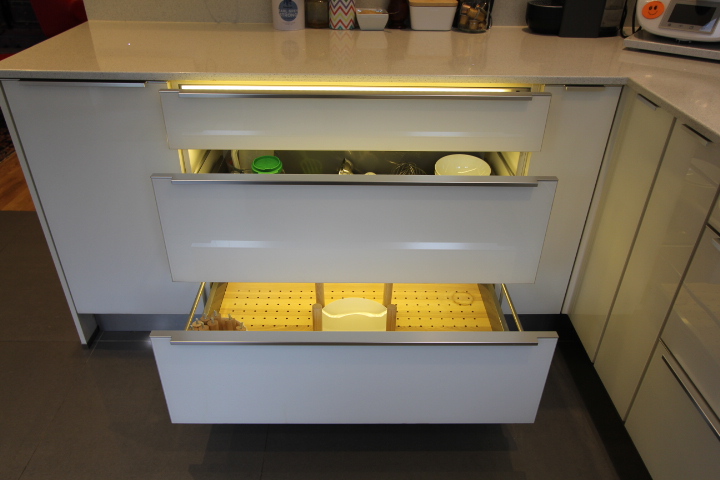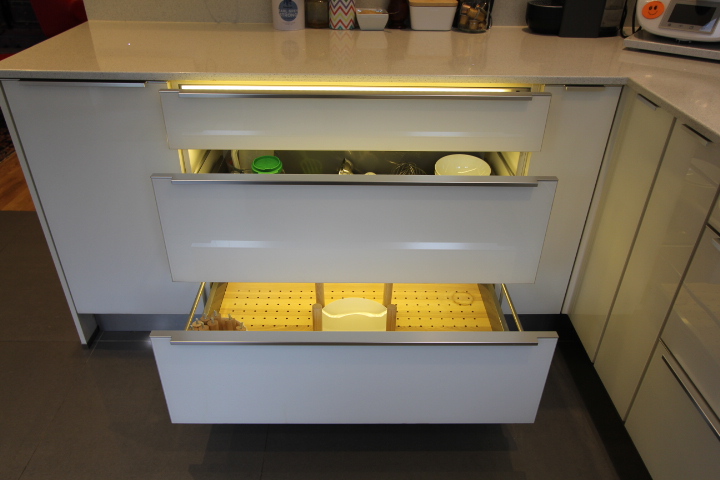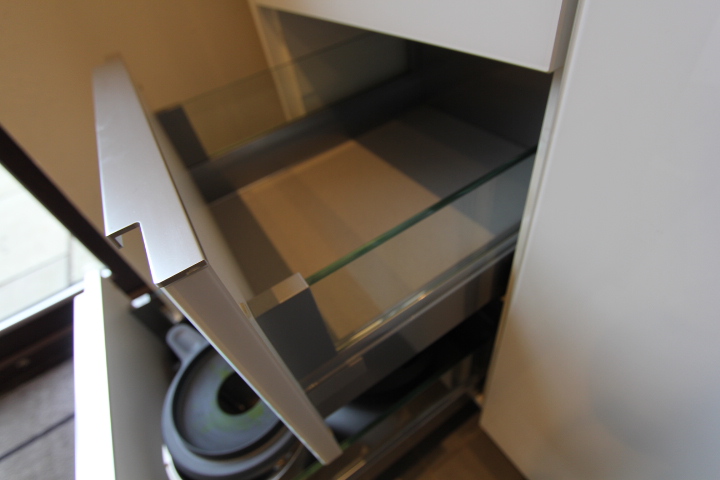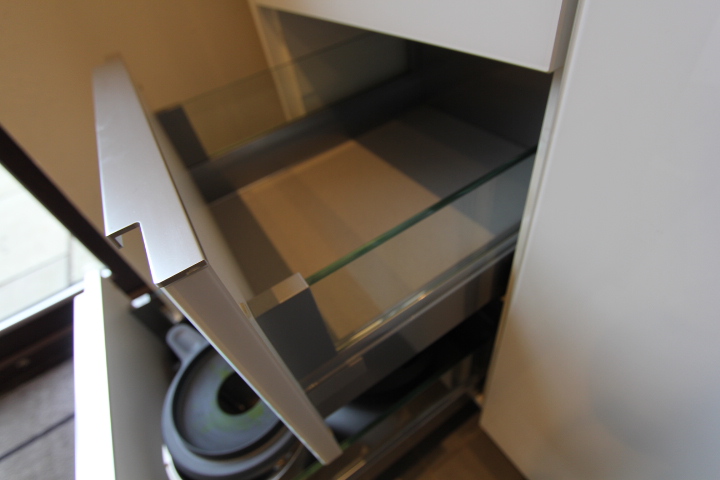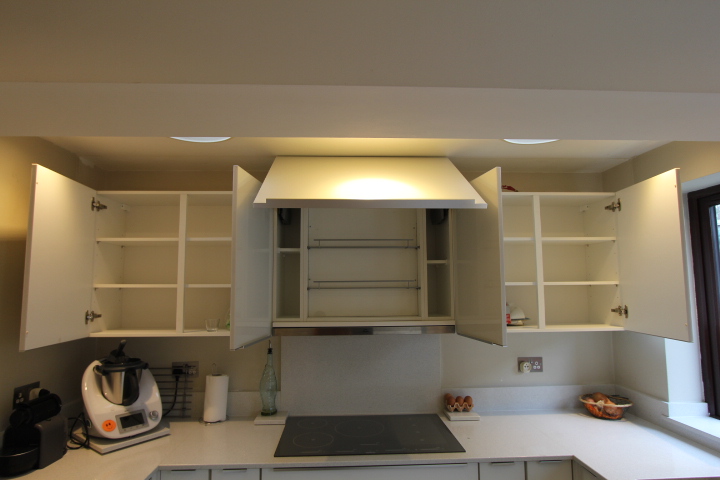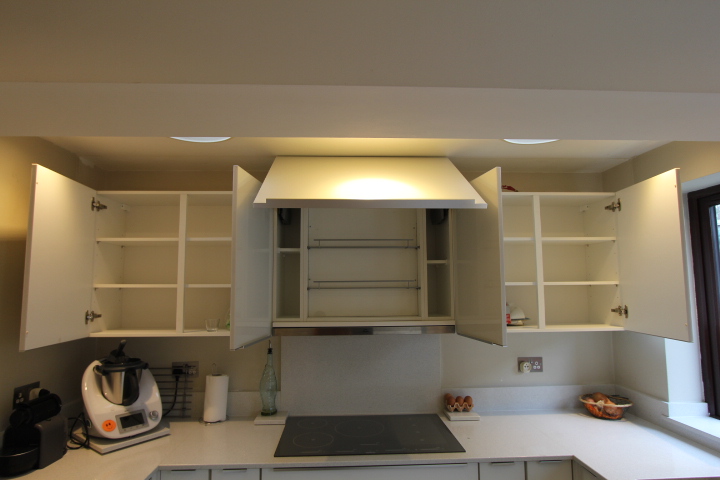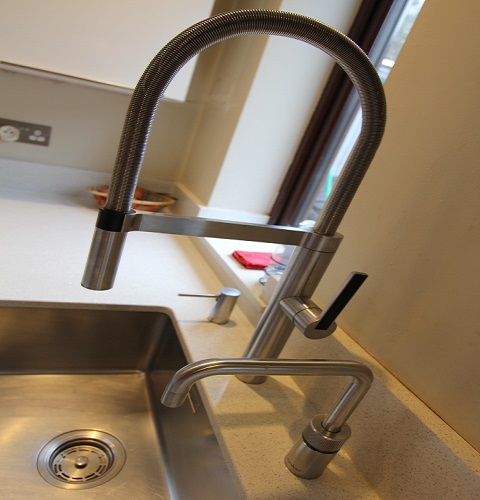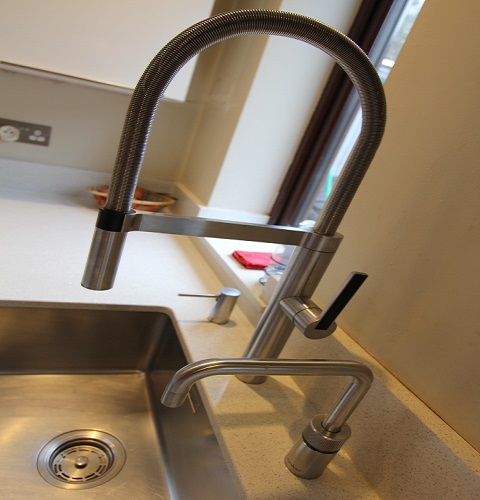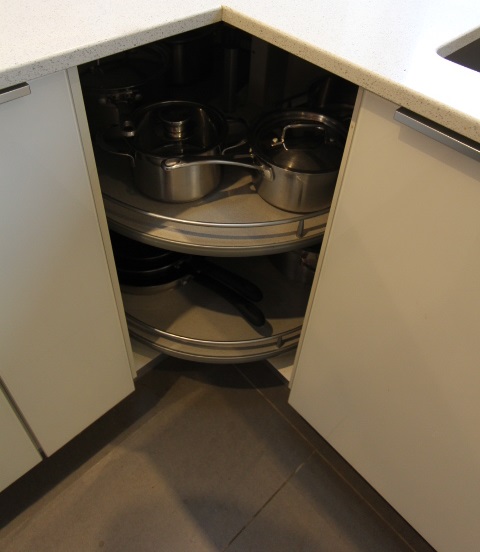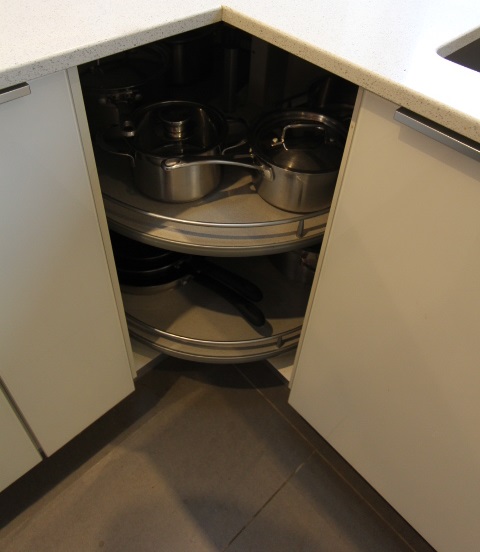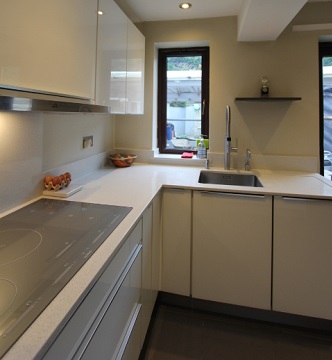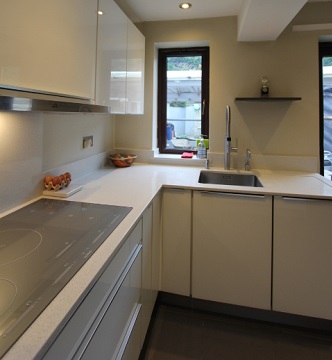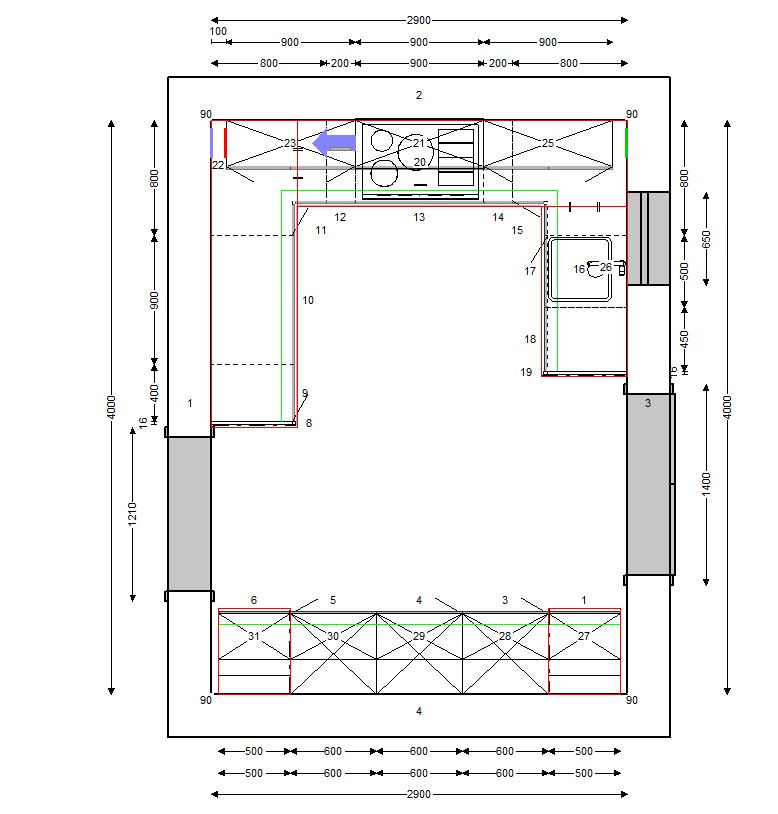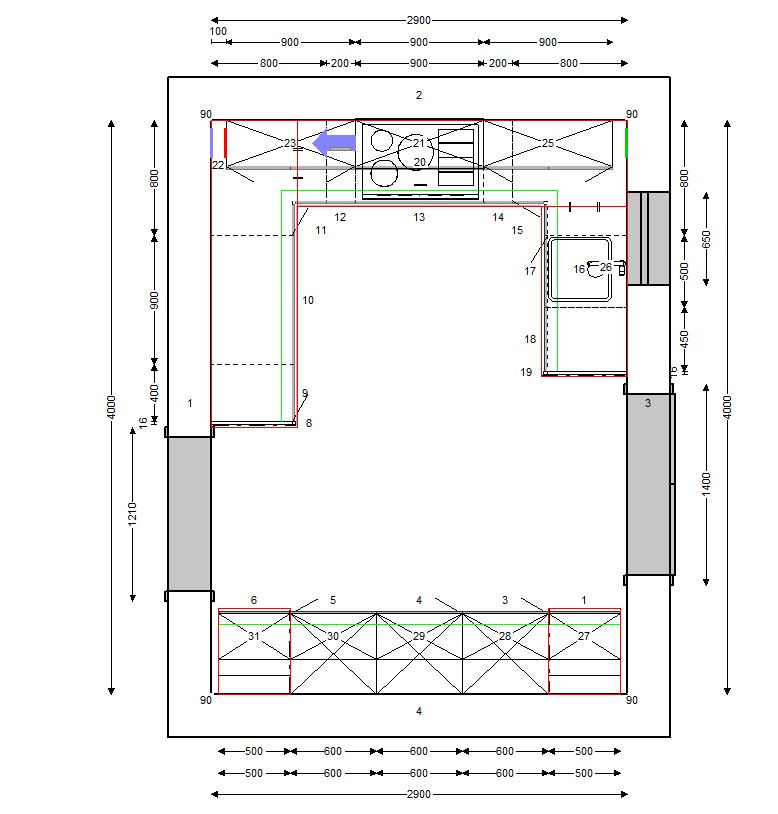 Used Glass fronted German Kitchen for SALE for only £5,760.00, complete with quartz worktop and appliances!
German Nobilia Kitchen, 5 years old
Fully spec up with interior lights, glass sides at drawers and many more
White Glass door fronts
Screw on stainless steel handle
Quartzforms "Twinkle White" worktop
The kitchen is in very good condition and has been well looked after. However, there is some wear and tear i.e. small scratches on the handle bar.
TALL UNIT RUN (HEIGHT 2250 INCL. Stainless Steel Plinth)
1 x 500mm base unit, 1 top drawer, 2 pull out
1 x 500mm Frosted Glass Roller Shutter with 3 fitted sockets & internal light
1 x 600 Pull out Larder unit
1 x 600 Unit for single oven, 150mm Warming Drawer & Compact Steam Oven with 1 drawers on the bottom and door on the top
1 x 600 Unit for integrated 70/30 Fridge Freezer
1 x 500mm base unit, 1 top drawer, 2 pull out
1 x 500mm Frosted Glass Roller Shutter with 3 fitted sockets & internal light
BASE UNITS
1 x 16mm end panel
1 x 400mm pull out unit with fitted double bin
1 x 900mm base unit, 1 top drawer, 2 pull out
1 x 800mm x 800mm, corner carousel unit
1 x 200mm, pull out unit with 2 adjustable baskets
1 x 900mm base unit, 1 top drawer, 2 pull out
1 x 200mm, pull out unit with 2 adjustable baskets
1 x 800mm x 800mm, corner carousel unit
1 x 500mm, 1 door sink unit
1 x 450mm deco door for integrated dishwasher
1 x 16mm end panel
WALL UNITS
1 x 900mm, 2 doors
1 x 900mm extractor unit with lift up door
1 x 900mm, 2 doors
THE FOLLOWING APPLIANCES ARE INCLUDED
Siemens IQ 700 Studio Line Single Oven with Microwave HN878G4S6B
Siemens 150mm Warming Drawer BI630CNS1B
Siemens IQ 700 Studio Line Compact Steam Oven CS858GRS6B
Electrolux 70/30 Fridge Freezer
Siemens 800mm wide Silver Glass Flexi induction hob EX879FVC1E
Electrolux Pull out Extractor
Quooker Boiling Water Tap "Nordic Square" in brushed chrome with 3 l tank
Blanco Tap Culina in brushed chrome
500mm wide Blanco Stainless Steel sink